Al McGuire's Quotes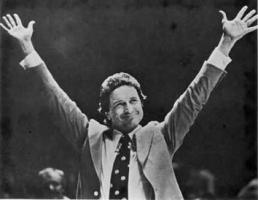 See the gallery for quotes by Al McGuire. You can to use those 6 images of quotes as a desktop wallpapers.
Winning is overrated. The only time it is really important is in surgery and war.
Tags: Time, War, Winning
I think everyone should go to college and get a degree and then spend six months as a bartender and six months as a cabdriver. Then they would really be educated.
Tags: College, Education, Everyone
I don't know why people question the academic training of an athlete. Fifty percent of the doctors in this country graduated in the bottom half of their classes.
Tags: Country, Sports, Why
When I was losing, they called me nuts. When I was winning they called me eccentric.
Tags: Losing, Nuts, Winning
When a guy takes off his coat, he's not going to fight. When a guy takes off his wristwatch, watch out!
Tags: Fight, Guy, Off
Visit partners pages