Amy Pascal's Quotes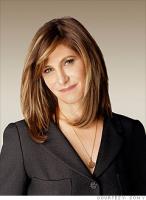 See the gallery for quotes by Amy Pascal. You can to use those 8 images of quotes as a desktop wallpapers.
I didn't make 'The Sixth Sense' because I thought the ending wouldn't work!
Tags: Sense, Thought, Work
I love women. I've always cared about making movies about women my entire career.
Tags: Love, Movies, Women
I would have worked no matter what. I was born and raised that way. It occurred to me to be married second.
Tags: Born, Married, Matter
It has been said that I make chick flicks. This is not a compliment.
Tags: Chick, Compliment, Said
Work will take everything you give it. It's up to you to work out what you want to give it.
Tags: Give, Work
You can't run a company simply by the numbers. So if you're going to bet on someone, you bet on someone you want to be in business with for a long time.
Tags: Business, Someone, Time
Visit partners pages