Arnold Rothstein's Quotes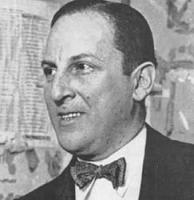 See the gallery for quotes by Arnold Rothstein. You can to use those 7 images of quotes as a desktop wallpapers.
If a man is dumb, someone is going to get the best of him, so why not you? If you don't, you're as dumb as he is.
Tags: Best, Him, Someone
Anyone who'd sell out a whole town wouldn't hesitate to double-cross one man.
Tags: Anyone, Town, Whole
Who cares about that stuff? This is America, not Jerusalem. I'm an American. Let Harry be a Jew.
Tags: America, American, Stuff
Somehow, I had the feeling that I was responsible for Harry being dead. I remembered all the times that I wished he were dead, all the times I had dreamed of killing him. I got to thinking that maybe my wishing had finally killed him.
Tags: Feeling, Him, Thinking
Visit partners pages