Chad Channing's Quotes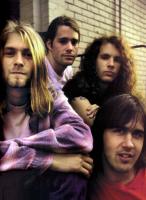 See the gallery for quotes by Chad Channing. You can to use those 7 images of quotes as a desktop wallpapers.
It's good to be comfortable with who you are and what you do.
Tags:
Good
You should never worry too much about achieving your goals, because in the long run you might not find yourself too happy when you get there.
Tags: Happy, Worry, Yourself
One of my favorites has always been 'Swap Meet.' One of the reasons why I like that is it's a song that's in a drop-D tuning, and of course, also being a guitar player, it's one of the songs that I really like the riff on it.
Tags: Guitar, Song, Why
Visit partners pages