Jon Lovitz's Quotes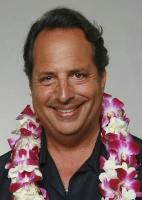 See the gallery for quotes by Jon Lovitz. You can to use those 8 images of quotes as a desktop wallpapers.
Much more quotes by Jon Lovitz below the page.
I would say if you are having a tough time in your life, then going to a club and getting laughs, it does make you feel better for that hour and a half show. It gets your mind off of it.
Tags: Life, Mind, Time
Instead of making people victims of people who are successful, we should be telling people, 'Look, you are having a hard time, I feel bad for you. Let's look at what you're doing, let's teach you how to succeed. Let's give you the tools to succeed as opposed to turning everybody into victims.
Tags: Bad, Successful, Time