Kevin Keegan's Quotes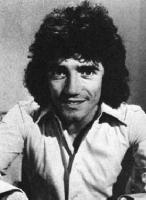 See the gallery for quotes by Kevin Keegan. You can to use those 8 images of quotes as a desktop wallpapers.
English football is in a bad way because the foreign players here are so good, so dominant.
Tags: Bad, Football, Good
Everything I turn up to, I think I'm going to enjoy. I never look back, so I don't have regrets.
Tags: Enjoy, Regrets, Turn
They are not your players, they are loaned from the club. You just wheel them out for a game for England.
Tags: England, Game, Players
'What is success?' It isn't only about winning, but playing in a certain way.
Tags: Playing, Success, Winning
I suppose if I had my time again I would refuse it and stay at Fulham because I thoroughly enjoyed my time there, and secondly I would have taken it on my own terms.
Tags: Again, Stay, Time
It goes without saying that when you're the manager of a Premiership club, you go eight miles down the road and get beaten by a team two divisions below you, it's disappointing.
Tags: Road, Saying, Team
Visit partners pages