Maria Edgeworth's Quotes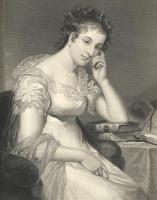 See the gallery for quotes by Maria Edgeworth. You can to use those 8 images of quotes as a desktop wallpapers.
Surely it is much more generous to forgive and remember, than to forgive and forget.
Tags: Forget, Forgive, Remember
Fortune's wheel never stands still the highest point is therefore the most perilous.
Tags: Fortune, Highest, Point
Some people talk of morality, and some of religion, but give me a little snug property.
Tags: Give, Religion, Talk
The bore is usually considered a harmless creature, or of that class of irrationa bipeds who hurt only themselves.
Tags: Class, Hurt, Themselves
The human heart, at whatever age, opens only to the heart that opens in return.
Tags: Age, Heart, Human
The law, in our case, seems to make the right; and the very reverse ought to be done - the right should make the law.
Tags: Done, Law, Seems
Visit partners pages