Richard Rodney Bennett's Quotes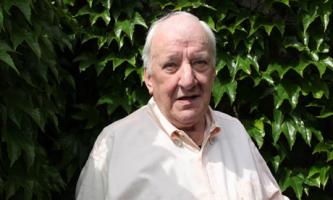 See the gallery for quotes by Richard Rodney Bennett. You can to use those 7 images of quotes as a desktop wallpapers.
I hated teaching composition. I was playing music I didn't particularly want to play, being on committees I didn't want to be on.
Tags: Music, Playing, Teaching
People ask what was the first piece of music I wrote. There was no first piece.
Tags: Ask, Music, Piece
I just scribbled away and eventually a C-major chord was there. I didn't ever decide I was going to be a composer. It was like being tall. It's what I was. It's what I did.
Tags: Away, Decide, Eventually
I was a catastrophe at Science and Games, but the good thing about Quaker schools is that they encourage you in those subjects for which you show an aptitude.
Tags: Good, Science, Show
The different parts of my career seemed to take part in different rooms, albeit in the same house. It was just the way things were and I didn't actually think much about it at the time.
Tags: Actually, Career, Time
When I came across something I liked, I wanted to find out as much as I could about it. This was as true of hearing Hoagy Carmichael for the first time as it was later when I first heard Boulez.
Tags: Time, True, Wanted
Visit partners pages