Theo de Raadt's Quotes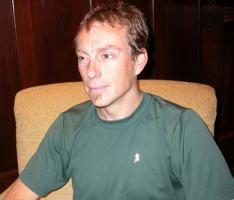 See the gallery for quotes by Theo de Raadt. You can to use those 7 images of quotes as a desktop wallpapers.
I started working on OpenBSD, and many earlier projects, because I have always felt that vendor systems were not designed for quality.
Tags: Quality, Started, Working
In some industry markets, high quality can be tied to making more money, but I am sure by now all of us know the computer industry is not like that.
Tags: High, Making, Money
Linux has never been about quality. There are so many parts of the system that are just these cheap little hacks, and it happens to run.
Tags: Happens, Quality, Run
I work on OpenBSD fulltime, as the project leader. I set some directions, increase communication between the developers, and try to be involved in nearly every aspect of the base system.
Tags: Leader, Try, Work
Visit partners pages