William Fichtner's Quotes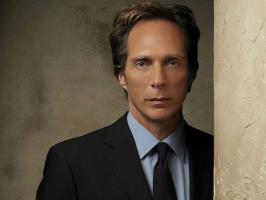 See the gallery for quotes by William Fichtner. You can to use those 7 images of quotes as a desktop wallpapers.
What I truly get excited about is not the genre of a movie or the size of a part - it's character. I like to find characters.
Tags: Character, Excited, Movie
Here's the bottom line: I can't play someone if I can't figure out what he cares about. Everybody cares about something, even a rough character. It defines where we step in life. As soon as you find out what somebody cares about, then it all gets real.
Tags: Character, Life, Someone
I have no problem having any actor from anywhere play a role. I'm excited for any actor that gets a job, I truly am. Even if it's a role that I'm up for and I don't get it, I never begrudge any actor having it work out for them.
Tags: Job, Problem, Work
It's not that there aren't people who care creatively in the world of television, but there's always a bit more time in making a movie. I always feel films are more of a creative journey.
Tags: Care, Creative, Time
When I was younger, I never wanted to rehearse because I thought that someone would figure out I don't know what I'm doing. Now I like to really spend the time and figure it out, and rehearsal is to try something that doesn't work.
Tags: Someone, Time, Work
When you work on a Jerry Bruckheimer film, you can be sure of two things: no production value will be spared, and the catering will be as fine as any really really good restaurant. Jerry is an amazing producer, with a commitment to his films second to none.
Tags: Amazing, Good, Work
Visit partners pages