Yoshihiko Noda's Quotes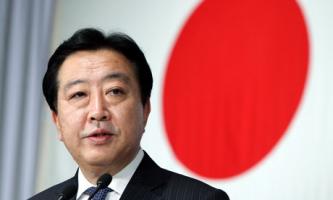 See the gallery for quotes by Yoshihiko Noda. You can to use those 6 images of quotes as a desktop wallpapers.
Visit partners pages
Much more quotes by Yoshihiko Noda below the page.
We must draw on the unique strengths of the Japanese economy, seek an open and cooperative approach with our international partners, and intelligently exploit the promise of new growth areas.
Tags: Growth, Open, Unique
When I became prime minister last September, I promised the Japanese people that I would not tolerate the politics of indecision. A propensity to delay difficult and weighty decisions has been hurting our country. It is detrimental to our economy, society and future, and it cannot be allowed to continue.
Tags: Future, Politics, Society
With regard to North Korea, between myself and President Obama earlier, with regard to the so-called launch of satellite, the missile launch, we shared the view that it undermines the efforts of the various countries concerned to achieve the resolution through dialogue.
Tags: Achieve, Between, President