David Allan Coe's Quotes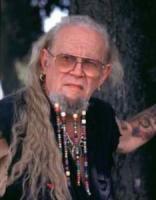 See the gallery for quotes by David Allan Coe. You can to use those 8 images of quotes as a desktop wallpapers.
All men are created equal, it is only men themselves who place themselves above equality.
Tags: Equality, Men, Place
It is not the beauty of a building you should look at; its the construction of the foundation that will stand the test of time.
Tags: Architecture, Beauty, Time
Anybody who goes searching can find enough artistic things I've done that nobody can ever say I sold out.
Tags: Done, Enough, Nobody
Everybody started saying, well, this cat's not as dumb as people think he is.
Tags: Everybody, Saying, Started
I took the hardest possible route that you could take, and I still overcame and succeeded.
Tags: Hardest, Possible, Took
If there ever was a poet for the working class Billy Joe Shaver and Merle Haggard would be my nomination.
Tags: Class, Poet, Working
Marty Robbins once sang you give me a mountain, I've been given a few mountains in my life.
Tags: Give, Life, Once
I've never wanted anybody to like me because I had long hair or short hair, or that they liked the way I dressed or they liked the way I dressed or they liked the way I smile.
Tags: Short, Smile, Wanted
Visit partners pages