Joel Barlow's Quotes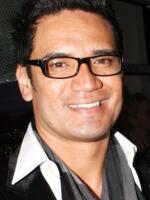 See the gallery for quotes by Joel Barlow. You can to use those 8 images of quotes as a desktop wallpapers.
How could you fear a dearth? Have not mankind tho' slain by millions, millions left behind?
Tags: Behind, Fear, Left
It is because the people are citizens that they are with safety armed.
Tags: Armed, Citizens, Safety
There are many advantages in their being accustomed to the use of arms, and no possible disadvantage.
Tags: Accustomed, Arms, Possible
A habitual disuse of physical forces totally destroys the moral; and men lose at once the power of protecting themselves, and of discerning the cause of their oppression.
Tags: Men, Moral, Power
Visit partners pages