Lorne Michaels's Quotes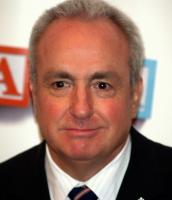 See the gallery for quotes by Lorne Michaels. You can to use those 7 images of quotes as a desktop wallpapers.
It's better when they laugh, isn't it?
Tags:
Laugh
One of the nice things about being busy is it makes you focus on what's important to you and how you use your time.
Tags: Focus, Nice, Time
People go to the zoo and they like the lion because it's scary. And the bear because it's intense, but the monkey makes people laugh.
Tags: Laugh, Lion, Makes
To me there's no creativity without boundaries. If you're gonna write a sonnet, it's 14 lines, so it's solving the problem within the container.
Tags: Creativity, Problem, Write
I think that Canadians have an incredible reverence for authority and regard for authority, and I think one of the healthy ways that it's challenged is through questioning it, through the polite hostility of comedy.
Tags: Comedy, Healthy, Ways
Visit partners pages