Maureen Reagan's Quotes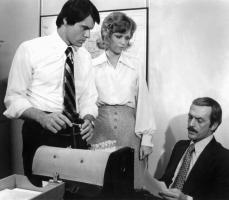 See the gallery for quotes by Maureen Reagan. You can to use those 6 images of quotes as a desktop wallpapers.
I will feel equality has arrived when we can elect to office women who are as incompetent as some of the men who are already there.
Tags: Equality, Men, Women
No actor ever forgets a role, so I should have realized something was wrong.
Tags: Actor, Role, Wrong
Women candidates have two unique problems. They have trouble raising money and being taken seriously by the media.
Tags: Money, Problems, Women
Women tend to give political candidates only about 10 percent of what males give, and males give women candidates only 10 percent of what they give to males.
Tags: Give, Political, Women
Visit partners pages