Max Brooks's Quotes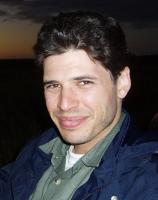 See the gallery for quotes by Max Brooks. You can to use those 8 images of quotes as a desktop wallpapers.
Visit partners pages
Much more quotes by Max Brooks below the page.
We live in such a service-based, globalised economy where very few people actually make anything and the people who do make stuff... it's all part of a massive global supply chain. So what if all those chains were suddenly cut, how would you make something? How would you keep people alive? And that was something I wanted to explore.
Tags: Few, Keep, Wanted
When I read Frank Miller's 'The Dark Knight Returns', I think it's a wonderful record of the Reagan era. I think it's amazing. This is the time I lived in.
Tags: Amazing, Dark, Time