Nancy Cartwright's Quotes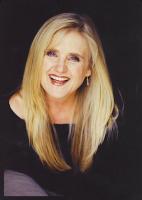 See the gallery for quotes by Nancy Cartwright. You can to use those 8 images of quotes as a desktop wallpapers.
I don't use the voice of Bart when I'm making love to my husband, but Marge's voice turns him on a little.
Tags: Him, Husband, Love
Since September 11, security has been increased everywhere, and we have new IDs to get on to the Fox lot. I drove to the security gate, but realized I'd left my ID in my other car. I just broke into that voice - 'Hey, man, I'm Bart Simpson. Who else sounds like this?' The guard waved me through.
Tags: Car, Else, Since
The fundamental laws of physics do not describe true facts about reality. Rendered as descriptions of facts, they are false; amended to be true, they lose their explanatory force.
Tags: Lose, Reality, True
Visit partners pages