Nigel Short's Quotes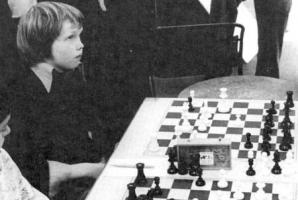 See the gallery for quotes by Nigel Short. You can to use those 8 images of quotes as a desktop wallpapers.
A good sacrifice is one that is not necessarily sound but leaves your opponent dazed and confused.
Tags: Confused, Good, Sacrifice
Of course I'm not a racist, but I'm certainly right wing, there's no question about that.
Tags: Question, Wing
We have a large underclass in Britain, and a fairly low standard of education. Our best universities are extremely good, but a very significant proportion of the British population that comes out of compulsory schooling with very low standards of education.
Tags: Best, Education, Good
Nature abhors a hero. For one thing, he violates the law of conservation of energy. For another, how can it be the survival of the fittest when the fittest keeps putting himself in situations where he is most likely to be creamed?
Tags: Hero, Law, Nature
Visit partners pages