Ralph Merkle's Quotes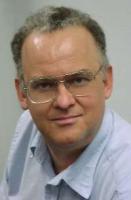 See the gallery for quotes by Ralph Merkle. You can to use those 8 images of quotes as a desktop wallpapers.
Much more quotes by Ralph Merkle below the page.
One of the concepts essential to molecular manufacturing is that of a self-replicating manufacturing system. That concept has lagged behind in its acceptance.
Tags: Acceptance, Behind, System
One of the issues facing us today is that there are countries where there is a serious lack of resources, the standards of living are very low, and this creates a fundamental unease and discomfort in entire populations.
Tags: Living, Serious, Today
One of the things that we can say with confidence is that we will have much lighter, much stronger materials, and this will reduce the cost of air flight, and the cost of rockets.
Tags: Air, Confidence, Stronger