Stephen Tobolowsky's Quotes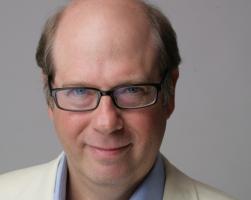 See the gallery for quotes by Stephen Tobolowsky. You can to use those 8 images of quotes as a desktop wallpapers.
On a single day, I read articles where I was described as being alternately 'lanky,' 'pudgy,' 'doughy,' 'balding,' 'utterly forgettable,' and 'constantly irritating.'
Tags: Irritating, Read, Single
Belief is a very peculiar thing: we tend to put more store in a belief we like than a fact we hate.
Tags: Fact, Hate, Put
I think I started realizing I was losing my hair when I was in Illinois. And it was traumatic. It was not something I had figured on in my life.
Tags: Hair, Life, Losing
I think, in my life, there've been three times I've broken down into tears on a set because I was happy.
Tags: Broken, Happy, Life
I would not have so many scripts being driven by demographics. The play's the thing - not the 18-35 year old male age group.
Tags: Age, Old, Year
Memory works according to meaning, and when something is important to you, the Google in your brain brings it forward all of a sudden.
Tags: Brain, Forward, Memory
Visit partners pages