Aaron Tveit's Quotes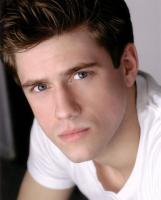 See the gallery for quotes by Aaron Tveit. You can to use those 7 images of quotes as a desktop wallpapers.
Much more quotes by Aaron Tveit below the page.
Singing for stage, if you don't hear yourself, that's when you push, and that's when you can hurt your voice sometimes. So if I can hear myself in my ear, it really helps me to find that balance of how loud I needed to be singing.
Tags: Hurt, Sometimes, Yourself
Typecasting is an interesting thing because, in a way, if you're good at something, you're going to work at that thing. In other ways, you constantly have to change people's opinion of you as one thing, especially if you want to play different roles. You have to shatter that image sometimes.
Tags: Change, Good, Work