Albert Gubay's Quotes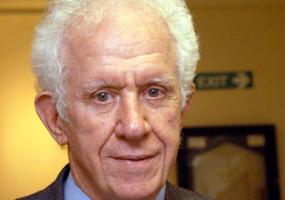 See the gallery for quotes by Albert Gubay. You can to use those 8 images of quotes as a desktop wallpapers.
I borrowed 100 pounds and made the pact with God: Make me a millionaire - and you can have half of my money.
Tags: God, Half, Money
I had a very hard father. I had two sisters. He was soft on them and hard on me.
Tags: Father, Hard, Sisters
I was always made to work at a very early age. I finished school at 4 P.M. and by 5 P.M. I was working. It was seven days a week.
Tags: Age, School, Work
Stupid people do make me lose my temper and most people are stupid, fortunately for me. It's made it easier for me to make a living.
Tags: Living, Lose, Stupid
To be able to keep the promise I made to God, I think that keeps me going. No matter how much the money had been, I would have always fulfilled my promise, as that's the way I am.
Tags: God, Keep, Money
Visit partners pages