Dietrich Fischer-Dieskau's Quotes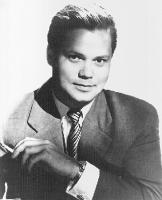 See the gallery for quotes by Dietrich Fischer-Dieskau. You can to use those 7 images of quotes as a desktop wallpapers.
Visit partners pages
Much more quotes by Dietrich Fischer-Dieskau below the page.
Toward the end of his life, one can sense that he was no longer thinking his way into the minds of others, causing them to speak on his behalf, but that he was now speaking for himself.
Tags: End, Life, Thinking
Which is why, in my lieder concerts, I always strove, when possible, to sing only the works of a single composer, so that the audience could be gradually drawn into a particular creative genius' way of thinking, and could follow him.
Tags: Him, Single, Thinking
Within each individual young person you meet, you have the same fields to plow. The trick is just to wake thmem up, to sharpen their ears for what's already there in the music.
Tags: Individual, Music, Young