Dusty Springfield's Quotes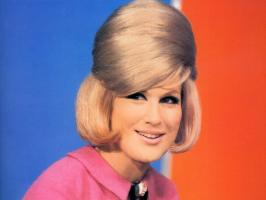 See the gallery for quotes by Dusty Springfield. You can to use those 7 images of quotes as a desktop wallpapers.
I wouldn't know how to handle serenity if somebody handed it to me on a plate.
Tags: Handle, Serenity, Somebody
A lot of people say I'm bent, and I've heard it so many times that I've almost learned to accept it.
Tags: Accept, Learned, Times
Hell, have I been a hell-raiser!
Tags:
Hell
I just decided I wanted to become someone else... So I became someone else.
Tags: Become, Else, Someone
My sexuality has never been a problem to me but I think it has been for other people.
Tags: Problem, Sexuality
Sometimes you have to let people down in order to get on, particularly in showbusiness.
Tags: Order, Sometimes
Visit partners pages