Gian Carlo Menotti's Quotes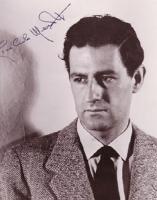 See the gallery for quotes by Gian Carlo Menotti. You can to use those 8 images of quotes as a desktop wallpapers.
Art is the unceasing effort to compete with the beauty of flowers - and never succeeding.
Tags: Art, Beauty, Effort
Hell begins on the day when God grants us a clear vision of all that we might have achieved, of all the gifts which we have wasted, of all that we might have done which we did not do.
Tags: Done, God, Hell
A man only becomes wise when he begins to calculate the approximate depth of his ignorance.
Tags: Begins, Ignorance, Wise
Any subject is good for opera if the composer feels it so intently he must sing it out.
Tags: Good, Sing, Subject
Melody is a form of remembrance. It must have a quality of inevitability in our ears.
Tags: Ears, Melody, Quality
Waiting and hoping are the whole of life, and as soon as a dream is realized it is destroyed.
Tags: Dream, Life, Waiting
Visit partners pages