Ivy Compton-Burnett's Quotes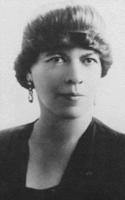 See the gallery for quotes by Ivy Compton-Burnett. You can to use those 7 images of quotes as a desktop wallpapers.
A leopard does not change his spots, or change his feeling that spots are rather a credit.
Tags: Change, Feeling, Rather
At a certain point my novels set. They set just as hard as that jam jar. And then I know they are finished.
Tags: Finished, Hard, Point
There is probably nothing like living together for blinding people to each other.
Tags: Blinding, Living, Together
Time is not a great healer. It is an indifferent and perfunctory one. Sometimes it does not heal at all. And sometimes when it seems to, no healing has been necessary.
Tags: Great, Healing, Time
Visit partners pages