Marc Rich's Quotes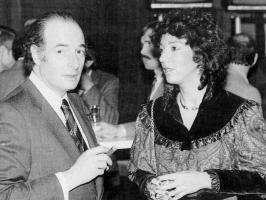 See the gallery for quotes by Marc Rich. You can to use those 5 images of quotes as a desktop wallpapers.
I miss New York. I like the country and I like the people. However, the U.S. political and legal system is prone to overreaction.
Tags: Country, Legal, Political
You can't run a business based on sympathies; otherwise our business would be hampered.
Tags: Based, Business, Run
George W. Bush was a very bad president. The Iraq war was a big mistake. The U.S.A. needed a political change. I hoped Barack Obama could be a good president, but I'm disappointed. He hasn't done well.
Tags: Change, Good, War
I basically see two reasons for a going public: Glencore gets access to more money. It is a way of funding your business and to finance growth. Plus: You have more liquid shares. It is easier to leave the company and redeem your shares. The 'going public' may also be an exit strategy for the top management.
Tags: Business, Finance, Money
It is much more convenient not to be a public company. As a private company you don't have to give information to the public. Secrecy is an important factor of success in the commodity business.
Tags: Business, Give, Success
Visit partners pages