Margaret Anderson's Quotes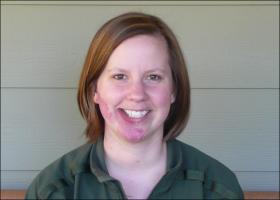 See the gallery for quotes by Margaret Anderson. You can to use those 7 images of quotes as a desktop wallpapers.
In real love you want the other person's good. In romantic love you want the other person.
Tags: Good, Love, Romantic
Intellectuals are too sentimental for me.
Tags:
Intelligence
I defied nothing at all. I ignored the law because I didn't know it existed. It didn't occur to me that anyone would want to curb my inspiration.
Tags: Anyone, Ignored, Law
It is rarely that you see an American writer who is not hopelessly sane.
Tags: American, Rarely, Writer
Life for me has been exactly what I thought it would be, a cake, which I have eaten and had too.
Tags: Cake, Life, Thought
My greatest enemy is reality. I have fought it successfully for thirty years.
Tags: Enemy, Greatest, Reality
Visit partners pages