Michael Eisner's Quotes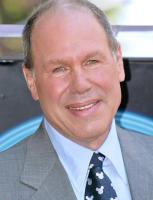 See the gallery for quotes by Michael Eisner. You can to use those 7 images of quotes as a desktop wallpapers.
Visit partners pages
Much more quotes by Michael Eisner below the page.
The odds of being successful are the same for every group that is educated in America. It's just that the group that is not wealthy is 95 percent of the population. So if there are 100 successful people in a room, probably 95 out of 100 came from more modest means.
Tags: America, Means, Successful
There's a fine line between what would characterize you as a troglodyte and what would characterize you as a brilliant, avant-garde, forward-thinking genius. There's some middle ground.
Tags: Between, Genius, Line
We cannot escape that Hollywood is in the middle of a wave of technological change. The current angst over all the implications of new entertainment technology is nothing new.
Tags: Cannot, Change, Technology