Phyllis Bottome's Quotes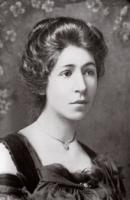 See the gallery for quotes by Phyllis Bottome. You can to use those 7 images of quotes as a desktop wallpapers.
Neither situations nor people can be altered by the interference of an outsider. If they are to be altered, that alteration must come from within.
Tags: Neither, Nor, Within
There are two ways of meeting difficulties: you alter the difficulties or you alter yourself meeting them.
Tags: Meeting, Ways, Yourself
Truth, though it has many disadvantages, is at least changeless. You can always find it where you left it.
Tags: Left, Though, Truth
There is nothing final about a mistake, except its being taken as final.
Tags: Except, Mistake, Taken
Visit partners pages