Robert Scheer's Quotes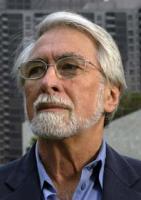 See the gallery for quotes by Robert Scheer. You can to use those 7 images of quotes as a desktop wallpapers.
Visit partners pages
Much more quotes by Robert Scheer below the page.
We talk about a free press. These people hide, they make a lot of money off the media. They hide behind the slogans of free press, and then they can come out with crap like that. It's just garbage. It's insulting to the readers.
Tags: Free, Money, Talk
What Clinton severed with his welfare reform was the obligation of the federal government to step in when the states failed and to monitor these programs.
Tags: Government, Step, Welfare