Sheena Iyengar's Quotes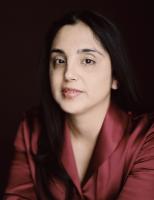 See the gallery for quotes by Sheena Iyengar. You can to use those 8 images of quotes as a desktop wallpapers.
Visit partners pages
Much more quotes by Sheena Iyengar below the page.
The average American teenager sends or receives 75 text messages a day, though one girl in Sacramento managed to handle an average of 10,000 every 24 hours for a month.
Tags: American, Girl, Though
The central paradox of the machines that have made our lives so much brighter, quicker, longer and healthier is that they cannot teach us how to make the best use of them; the information revolution came without an instruction manual.
Tags: Best, Cannot, Revolution