Fletcher Knebel's Quotes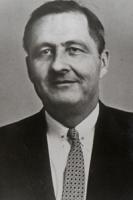 See the gallery for quotes by Fletcher Knebel. You can to use those 6 images of quotes as a desktop wallpapers.
It is now proved beyond doubt that smoking is one of the leading causes of statistics.
Tags: Beyond, Doubt, Smoking
A decision is what a man makes when he can't find anybody to serve on a committee.
Tags: Anybody, Decision, Makes
Our forefathers made one mistake. What they should have fought for was representation without taxation.
Tags: Fought, Mistake, Taxation
Statesmanship is harder than politics. Politics is the art of getting along with people, whereas statesmanship is the art of getting along with politicians.
Tags: Art, Getting, Politics
Visit partners pages