Herman Wouk's Quotes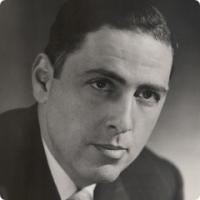 See the gallery for quotes by Herman Wouk. You can to use those 7 images of quotes as a desktop wallpapers.
Discount my partiality, but my report is that so far The Winds of War is looking good.
Tags: Far, Good, War
I felt there's a wealth in Jewish tradition, a great inheritance. I'd be a jerk not to take advantage of it.
Tags: Felt, Great, Wealth
I learned about machinery, I learned how men behaved under pressure, and I learned about Americans.
Tags: Learned, Men, Pressure
Some people think that all the equipment you need to discuss religion is a mouth.
Tags: Discuss, Mouth, Religion
The President has a quick and able mind, though not everybody gives him that, not by a long shot.
Tags: Able, Him, Mind
Judaism has always been a strong interest of mine. My two sons speak Hebrew and are familiar with the scriptures and with rabbinic literature. This is the way we live.
Tags: Interest, Speak, Strong
Visit partners pages