J. D. Hayworth's Quotes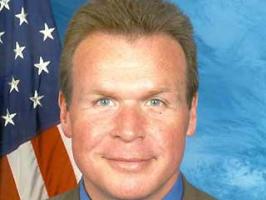 See the gallery for quotes by J. D. Hayworth. You can to use those 7 images of quotes as a desktop wallpapers.
Visit partners pages
Much more quotes by J. D. Hayworth below the page.
The American people likewise want to see enforcement first, no tricks, no triggers, no amnesty, enforcing existing laws and closing loopholes to reaffirm that our great Republic is, in fact, a nation of laws.
Tags: American, Fact, Great
The tax relief package enacted in 2001 was central to pulling the economy out of the post 9-11 recession. It's the reason we've got low unemployment and have created more than two million jobs in the last year.
Tags: Last, Reason, Year