James Stephens's Quotes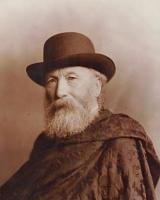 See the gallery for quotes by James Stephens. You can to use those 8 images of quotes as a desktop wallpapers.
Finality is death. Perfection is finality. Nothing is perfect. There are lumps in it.
Tags: Death, Perfect, Perfection
A woman is a branchy tree and man a singing wind; and from her branches carelessly he takes what he can find.
Tags: Her, Wind, Woman
Originality does not consist in saying what no one has ever said before, but in saying exactly what you think yourself.
Tags: Said, Saying, Yourself
Women and birds are able to see without turning their heads, and that is indeed a necessary provision for they are both surrounded by enemies.
Tags: Able, Both, Women
Visit partners pages