Jeannette Walls's Quotes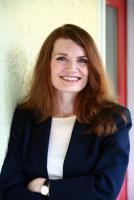 See the gallery for quotes by Jeannette Walls. You can to use those 7 images of quotes as a desktop wallpapers.
Visit partners pages
Much more quotes by Jeannette Walls below the page.
Some people who've read my story think I had a terrible childhood and that I was neglected or even abused, while others feel that my parents, while certainly flawed, also had truly wonderful qualities. And that's the way it should be, because in real life two people can look at the same president and one will see a hero and the other a villain.
Tags: Life, Parents, Real