Monica Denise Brown's Quotes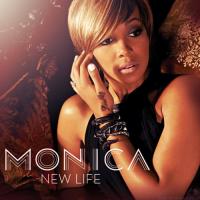 See the gallery for quotes by Monica Denise Brown. You can to use those 8 images of quotes as a desktop wallpapers.
My first priority is my children. If at any moment I put aside something that I want to do to be a better parent than that is more than okay for me.
Tags: Children, Moment, Put
I am a firm believer that God has already ordered the things that have taken place in my life...and I'm just learning to follow the path he's laid before me.
Tags: God, Learning, Life
I dedicated almost 12 years to the music industry before having children.
Tags: Almost, Children, Music
I don't know why I love cherries and I love pickles. I eat about two or three Claussen pickles a day. Those are just things I snack on.
Tags: Love, Three, Why
I've been more conscious of my salt intake, sugar intake, making sure I'm not eating as many processed foods.
Tags: Eating, Making, Sure
Visit partners pages