Nicholas Negroponte's Quotes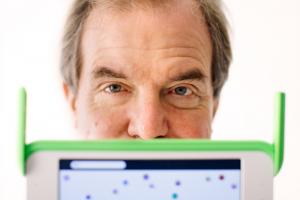 See the gallery for quotes by Nicholas Negroponte. You can to use those 7 images of quotes as a desktop wallpapers.
Visit partners pages
Much more quotes by Nicholas Negroponte below the page.
Key is the question of where do new ideas come from. Historically, four places: government labs, big corporations, startup companies, and research universities.
Tags: Big, Government, Question
One of the arguments here at OLPC is, if 100 million kids could have an Asus running Windows, is that better with two million kids running the XO? And the answer is yes. We want kids connected and the largest possible number is the goal.
Tags: Goal, Here, Kids