Salman Khan's Quotes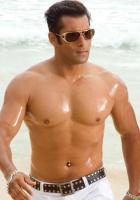 See the gallery for quotes by Salman Khan. You can to use those 7 images of quotes as a desktop wallpapers.
Visit partners pages
Much more quotes by Salman Khan below the page.
The day the producers aren't minting money, or the fans are done with me and, most of all, I as a person get bored of acting, I will stop and pursue my other interests. There is a lot to do: painting, writing, direction.
Tags: Done, Money, Writing
What you have in most education software is that they're catering to the decision-maker who makes the budget allocations, and that decision-maker has a lot of check boxes. Does it do this? Check. Does it do that? Check. They could care less about the end user experience.
Tags: Care, Education, Experience