Tama Janowitz's Quotes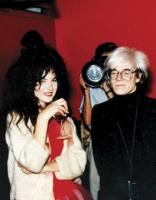 See the gallery for quotes by Tama Janowitz. You can to use those 7 images of quotes as a desktop wallpapers.
Long after the bomb falls and you and your good deeds are gone, cockroaches will still be here, prowling the streets like armored cars.
Tags: After, Good, Here
I feel like I sort of missed the eighties. At the time, we didn't know we were having fun, which is probably the way it always is.
Tags: Fun, Missed, Time
With publicity comes humiliation.
Tags:
Publicity
On bad days, I think I'd like to be a plastic surgeon who goes to Third World countries and operates on children in villages with airlifts, and then I think, 'Yeah, right, I'm going to go back to undergraduate school and take all the biology I missed and then go to medical school.' No. No.
Tags: Bad, Medical, School
Whether I'm critically well received, whether or not I sell books - of course it becomes progressively harder to get them published - nevertheless, it's what I do, every day.
Tags: Books, Sell, Whether
Visit partners pages