Ted Lange's Quotes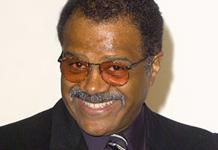 See the gallery for quotes by Ted Lange. You can to use those 8 images of quotes as a desktop wallpapers.
I seek a deeper truth, but I don't think I have to go to a building designated for worship to find it.
Tags: Building, Faith, Truth
Artists should always think of themselves as cosmic instruments for storytelling.
Tags: Artists, Cosmic, Themselves
I believe in Christianity, Judaism and Islamism, but I stay away from churches, synagogues and mosques.
Tags: Away, Judaism, Stay
I couldn't believe verse was supposed to be hard. It was a snap for me. I loved Shakespeare.
Tags: Hard, Loved, Snap
I've played almost every lead character from Henry VI to Othello. I'm dying to tackle Richard III sometime.
Tags: Almost, Character, Dying
One of the things we're taught as actors is restraint - don't jump off the cliff.
Tags: Jump, Off, Taught
Stax was rejoicing in the difference in who we are, and that's what you see in the film.
Tags: Difference, Film, Rejoicing
To me, the job of a playwright is to explore and bring to light our lives. You can't hold back; you have to give in to this. Sometimes, you say things people don't want to hear.
Tags: Give, Job, Light
Visit partners pages