David E. Kelley's Quotes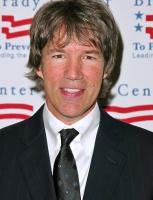 See the gallery for quotes by David E. Kelley. You can to use those 7 images of quotes as a desktop wallpapers.
Visit partners pages
Much more quotes by David E. Kelley below the page.
If you interview people or friends who work with me, they would say I'm private or internal or don't emote a lot. Yet I do it every day for 10 million people. I just don't do it for the 30 people I'm in the room with.
Tags: Friends, Room, Work
It gets harder and harder to succeed and find audiences with the 500-channel universe, the remote control, and people being so trigger happy with that remote control. It just gets harder to get a foothold.
Tags: Control, Happy, Universe
One of the most fundamental questions people have about defense attorneys is, 'How can you do that? How can you go to bat everyday for a person that you may not know is guilty but you have a pretty good idea that he's not so innocent?' It's a question that defense attorneys answer for themselves by not addressing.
Tags: Good, May, Pretty