David Neeleman's Quotes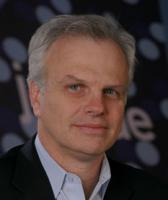 See the gallery for quotes by David Neeleman. You can to use those 4 images of quotes as a desktop wallpapers.
What you can't buy is the loyalty that comes through our dedicated crewmembers.
Tags: Buy, Dedicated, Loyalty
Just keep thinking about the good side of ADD - the creativity and the originality it can stimulate.
Tags: Creativity, Good, Thinking
And, of course, customers really need to feel safe and are seeking reassurance when they fly.
Tags: Customers, Fly, Safe
Be it $15 million here and $11 million there, it takes hundreds of millions to be successful in this business.
Tags: Business, Here, Successful
I actually thrive on all the challenges, and I don't feel like ADD has impaired my ability.
Tags: Ability, Actually, Challenges
I really see low-fare carriers, quality low-fare carriers anyway, continuing to become more and more popular.
Tags: Become, Popular, Quality
It's so important to experience what your customers are experiencing and listen to their suggestions.
Tags: Customers, Experience, Listen
The Blackberry is really essential for keeping up on my emails when I'm out of the office, which is a lot.
Tags: Essential, Keeping, Office
This is not a business where you can hand off and run by remote control.
Tags: Business, Control, Off
Visit partners pages
Visit partners pages
Much more quotes by David Neeleman below the page.