Douglas Wood's Quotes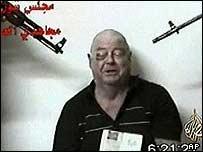 See the gallery for quotes by Douglas Wood. You can to use those 7 images of quotes as a desktop wallpapers.
Visit partners pages
Much more quotes by Douglas Wood below the page.
I'm more concerned with getting them to find and strengthen their original voice as writers rather than imposing my own subjective tastes, judgements or sensibility on the project.
Tags: Getting, Rather, Voice
Robert Altman's 'Nashville' is my all-time favorite film because it covers all the bases - it's original, moving, and has something to say, but also funny and incredibly entertaining.
Tags: Film, Funny, Moving
That said, I should also add that I learned a great deal from being allowed in these privileged circles and am grateful for the opportunity to have worked closely with some of the most powerful and successful people in the business including Steven Spielberg and Ted Turner.
Tags: Business, Great, Successful