Evan Dando's Quotes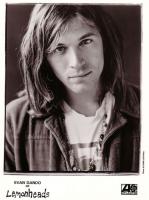 See the gallery for quotes by Evan Dando. You can to use those 8 images of quotes as a desktop wallpapers.
Visit partners pages
Much more quotes by Evan Dando below the page.
You know more about me than I do about myself, that's probably true.
Tags:
True
I don't write down my experiences, but I have a very decent memory. I have tons of books in which I write down phrases as they occur to me. That's how I write songs. I'll need a line and I'll go through the books and find it, the right rhyme and everything.
Tags: Books, Memory, Write