George Villiers's Quotes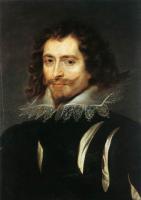 See the gallery for quotes by George Villiers. You can to use those 7 images of quotes as a desktop wallpapers.
Men's fame is like their hair, which grows after they are dead, and with just as little use to them.
Tags: After, Hair, Men
Make my breast transparent as pure crystal, that the world, jealous of me, may see the foulest thought my heart does hold.
Tags: Heart, Jealous, May
The world's a forest, in which all lose their way; though by a different path each goes astray.
Tags: Lose, Path, Though
But where are the snows of yester year?
Tags:
Year
Visit partners pages