Jim Dale's Quotes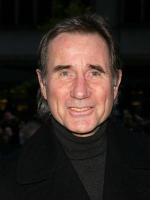 See the gallery for quotes by Jim Dale. You can to use those 4 images of quotes as a desktop wallpapers.
Much more quotes by Jim Dale below the page.
You've got to love the villain if you have to play him. You've got to find something that you can live with in yourself if you're going to play the villain in a play on stage.
Tags: Him, Love, Yourself
It all changed when I realized I'm not the only one on the planet who's scared. Everyone else is, too.
Tags: Else, Everyone, Scared