John Paul DeJoria's Quotes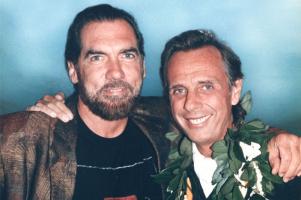 See the gallery for quotes by John Paul DeJoria. You can to use those 8 images of quotes as a desktop wallpapers.
Visit partners pages
Much more quotes by John Paul DeJoria below the page.
My first job, 9 years old, part-time, was selling Christmas cards door-to-door. Ten years old, my brother and I had paper routes. We delivered a morning paper called the 'L.A. Examiner.' Get up at 4 o'clock, fold your papers, deliver them and get ready for school.
Tags: Morning, School
The biggest hurdle is rejection. Any business you start, be ready for it. The difference between successful people and unsuccessful people is the successful people do all the things the unsuccessful people don't want to do. When 10 doors are slammed in your face, go to door number 11 enthusiastically, with a smile on your face.
Tags: Business, Smile, Successful