Patrice Leconte's Quotes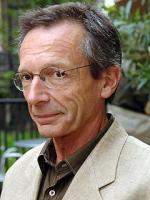 See the gallery for quotes by Patrice Leconte. You can to use those 4 images of quotes as a desktop wallpapers.
But I won't work with the exact same crew film after film because I feel the work would get a little complacent.
Tags: After, Film, Work
I like cinema. I am very fond of it. But from time to time I feel like having some time on my own.
Tags: Cinema, Fond, Time
I like films that are well-written and concise and with not a lot of room for improvisation.
Tags: Concise, Films, Room
I never storyboard. I hate it. I don't understand why so many directors want to make comic strips of their films.
Tags: Hate, Understand, Why
I've always done 20 things at once. It's my way of staying alive, not to keep one dish cooking, but several dishes going. And I'm pretty organized.
Tags: Done, Keep, Pretty
If a film is very clever and well-written, that's what gives you freedom as a director.
Tags: Clever, Film, Freedom
My movies are, more or less, very short. I'm terrified of boring an audience.
Tags: Boring, Movies, Short
What I expect of a movie reviewer is that he should love cinema as much as I do.
Tags: Expect, Love, Movie
Visit partners pages
Visit partners pages
Much more quotes by Patrice Leconte below the page.